Official opening of Singapore-ETH Centre
On 16 march 2012 the Singapore-ETH Centre for Global Environmental Sustainability was officially opened.
Modelling dream cities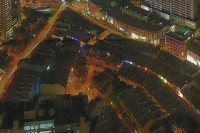 The Sonntagszeitung published an article on city planning issues on February 12, 2012. Read about urban simulation modelling and the Future Cities Laboratory, with statements from ETH Professors Gerhard Schmitt and Vittorio Lampugnani.
Science City Christmas Projection 2011
Science City Christmas Projections 2011 from iA.
In december 2011 a group of students showed a few projections as a part of their thesis electives. The goal was to influence the perceiption of the facade above the bistro. Supported by Science City these projections are also intended to be part of the advent installations.
The urban energy enigma
The Urban Energy Enigma from iA.
Energy – it is generated, consumed, and expelled. Our cities have a constant appetite for it. Euronews broadcasts a series of reports on the future of energy consumption.
So how could that kind of consumption of power and fuel ever be sustainable?
Gerhard Schmitt said: "A sustainable city is a city able to survive over decades and centuries which really works well. It's a city where different flows, flows of material, flows of goods, work well, and in which also immigration and emigration are sustainable."
iA Work 2011
iA Work 2011 from iA.
This video was developed for the annual exhibition 2011 at the department of architecture ETH Zurich. It reflects the different teaching and research activites that were most important throughout the year. The exhibition is located at the HIL building in Science City and can be visited from September 29th until October 28th.
Eisberge in Singapur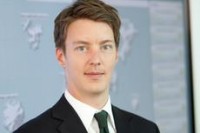 Dr. Remo Burkhard elaborates on the importance of images as the most reliable and easiest way of explaining a subject. Being exposed to people from different countries and ethnical backgrounds, images have been a good way for him to communicate in Singapore. Knowing the importance of vizualisation, he and a team created a project to aid businesses to use images in their planning and decision making.
Ich verstehe nur Chinesisch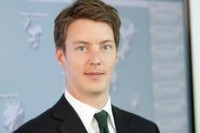 How important is it to speak Chinese? In Singapore almost everybody speaks English so the use of Chinese for a foreigner is limited .Dr. Remo Burkhard is still adamant in learning the language, as he believes that Spin-offs from the Future Cities Laboratory research project will be established in China. Learning Chinese is tough for a European, but well worth it in the long run.
Failure is not an option!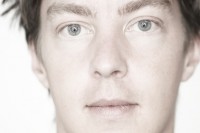 Remo Burkhard is reporting from his experience as Managing Director of the ETH Singapore Centre. The stories range from chicken-egg problems to questions of perception of different cultures.
CityEngine and ValueLab on Swiss TV
Zurich wants to be Europe's Silicon Valley, and therefor Swiss broadcasting SF started a series on Zurichs software companies, one of them Procedural. In the report there is a short passage about the ValueLab, in which they wanted to show, how the CityEngine is used by architects.
Science City Christmas Projection 2010
The Science City campus of ETH organizes several events during the year, one of them being the Christmas lights in december joined by a chestnut stand. Students were invited to produce some animations. We were able to provide knowhow, that was gained in an exercise from 2008.